A Site Builder Tailored for Podcasters
The OnPodium platform is incredibly user-friendly because it's developed with direct input from podcasters like you. It's streamlined and efficient, with no extraneous features - just the essentials to create the best podcast website.
Free 14 day trial. No credit card required. No contracts, cancel at any time.
Automation
Always Updated, Always Easy
Save time with our built-in automation. There's no need to update content to keep your site fresh manually—it's all done for you.
Episode Pages.

Your site stays perfectly in sync with your podcast. Each new episode is automatically updated on your website with its own SEO-optimized page.

YouTube Video Pages.

If you're podcasting on YouTube, integrate your channel with a single click!

Imported Reviews.

Elevate your podcast's credibility by showcasing imported reviews from Apple Podcasts right on your site.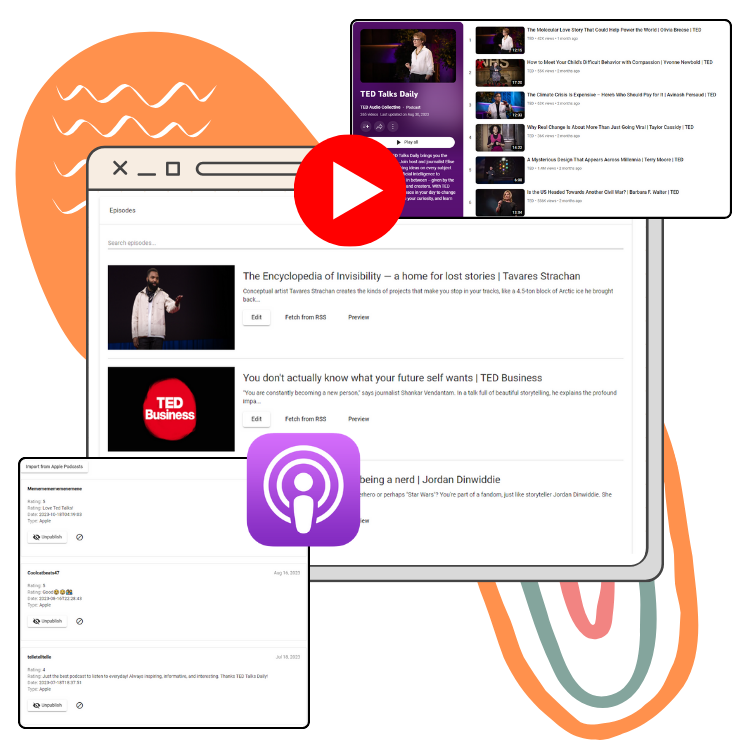 No code
It's never been easier
Create a sleek, professional website for your podcast in a few clicks — no coding or technical expertise necessary.
Templates at Your Fingertips.

Choose from our sleep, professional web templates designed for podcasts. Thanks to our user-friendly website builder, each can be tailored to your unique brand.

Your Custom Domain — Free and Yours to Keep.

Step into the professional realm with a ".com" domain for your podcast, registered and configured by us at no cost, and remain yours indefinitely.

Optimized for Visibility.

We ensure your podcast website stands out. Enjoy top-tier search engine optimization (SEO) for Google and beyond. With advanced SEO tools for each content page, your podcast is set to rise in search engine rankings, ensuring your voice is heard far and wide.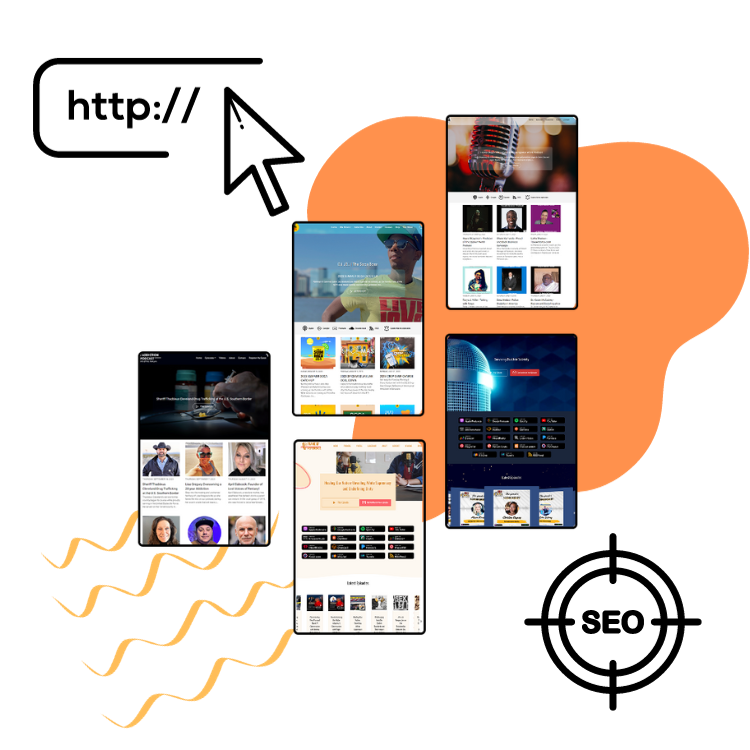 Monetization
OnPodium makes it easy to sell merch, courses, and digital products.
Build beautiful sales pages and market your products, no matter what you sell.
Merchandise Made Simple.

Seamlessly integrate your existing merch store into your OnPodium site, or create a dedicated merch sales page directly on our platform. It's effortless and effective.

Courses That Connect.

Upload your course videos directly to OnPodium and leave the logistics to us. Dedicate your energy to creating content that resonates with your audience and leaves a lasting impact.

Digital Products, Boundless Potential.

From books to digital art, videos to unique digital downloads — sell them all. OnPodium gives you the power to construct beautiful sales pages that do more than just sell; they tell the story of your products.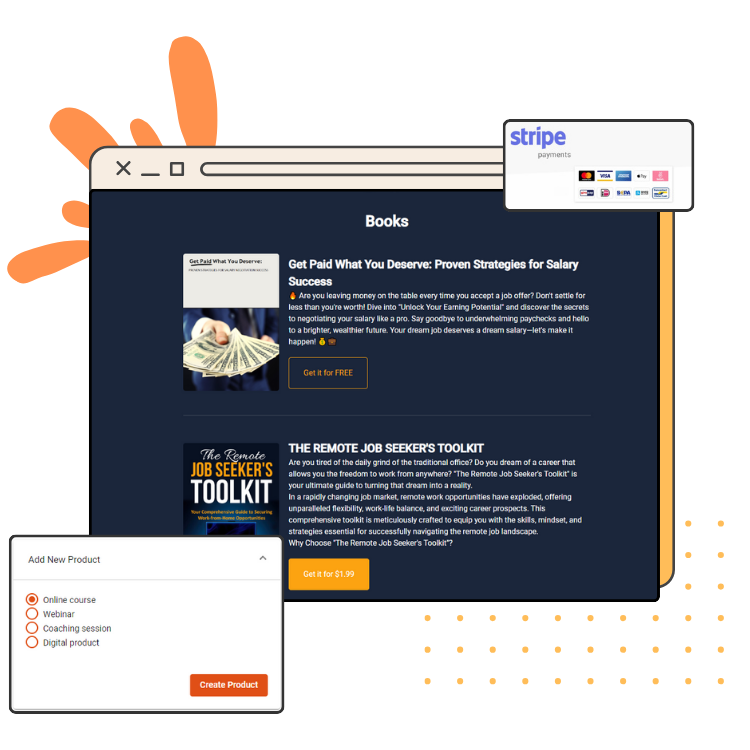 Unlimited Custom Development
We offer unlimited custom development at a flat rate, included in a monthly subscription. You provide requirements; we implement them. Focus on creating a great podcast – we've got the rest.
Unlimited Revisions.

Share your requirements with us, and we'll craft custom pages, features, and integrations, refining them until they align flawlessly with your expectations.

Flat Rate.

Say goodbye to hidden costs and hello to straightforward monthly or annual subscription plans. Any custom development you need is covered without extra fees.

Personal Touch.

Your time is best spent on the mic, not tangled in tech. With OnPodium, you receive a personalized service that takes care of the details so you can focus on what you do best – creating content.
Build your podcast website now
Free 14 day trial.
No credit card required.
No contracts, cancel at any time.